AchiEvEments
MSAMB is a state level organization working in the field of export of various fresh fruits, vegetable & processed food products since last twenty five years. We have experience of export of fruits & vegetable to Europe, USA, South East Asian Countries, Japan, and Middle East Countries etc. Export can provide better option for the marketing of the agro commodities & provides the alternative way of utilization of surplus production.
Mango Export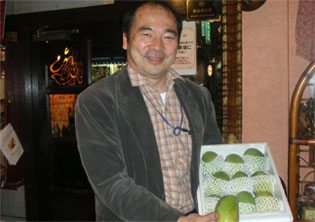 Mango, called the king of fruits in India, accounts for 40 percent of the national fruit production of 22.168 million MTs a year. The main strength of the Maharashtra state lies in the cultivation of the popular exportable varieties e.g. Alphonso, Banganpalli, Kesar, etc., with substantial production and significant share in mango export. Alphonso & Kesar are the major commercially varieties grown in Maharashtra. MSAMB has leading role in export of mangoes to various countries across the globe. MSAMB has conducted the trials for exporting mangoes by CA containers to far distant markets with the help of APEDA, New Delhi and exported two containers of Alphonso and Kesar mangoes to UK and one container to Singapore in the year 1998. One more CA container of Kesar was exported successfully in the year 2000. MSAMB has exported Kesar mangoes to Hongkong, which is further exported to china. This is new opportunity to Kesar mango growers in the form of new market.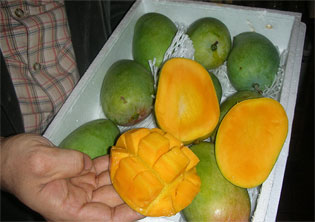 After long & continuous efforts, the Japanese market opened for Indian mangoes in June, 2006. A small quantity was exported in that year after processing of mangoes in MSAMB's Vapor Heat treatment (VHT) Machine. Later on lot many exporters registered with MSAMB for use of VHT machine for export of their mangoes to Japan and around 26 Mts of mangoes were processed and exported to Japan. In the mango season around 13+ MTs of mangoes were processed in MSAMB's VHT facility centre and exported to Japan. MSAMB has exported 8 consignments to Japan in the mango season 2008.
USA is the bigger and reliable market for Indian mangoes. After 18 years of span, Indian mangoes were allowed in USA market in the month of May 2007. MSAMB exported 13 consignments to USA in the mango season 2008 through various ports like Newyork, Atlanta, Sanfrascisco etc. MSAMB has promoted the partnership organization of primary co-operative societies named "Mahamango" for export promotion of mangoes.
Grape Export

The MSAMB promoted an organisation called MAHAGRAPES to boost the export of grapes. MAHAGRAPES is regularly exporting around 100-120 containers to Europe and Middle East. They could establish their brand in the European markets. MSAMB also helped farmers co-operative societies to establish their own pre-cooling and cold storage units, by providing them technology and guidance. From the year 2003 the Packhouses which are being used for Grape export are recognised by APEDA.
Pomegranate Exports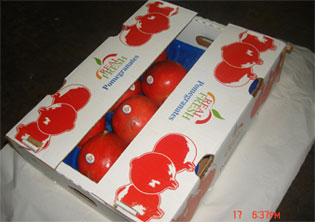 Pomegranate is another important fruit grown in Maharashtra. Its usage and medicinal properties made this fruit mote important and gradually increasing demand in the international markets like Europe & USA. MSAMB has taken a lead and successfully exported the Pomegranate containers to UAE. Initally the demand was only in Gulf countries, however MSAMB realized the need of the export oriented infrastructure for pomegranate and with the help of APEDA, MSAMB has established the export facility centers for pomegranate at Baramati Dist: Pune and at Indapur Dist: Pune and being utilized these centers by private exporters and around 1500+MTs of pomegranate have been exported majorly to European countries in the period of 8 months.
Mandarin Exports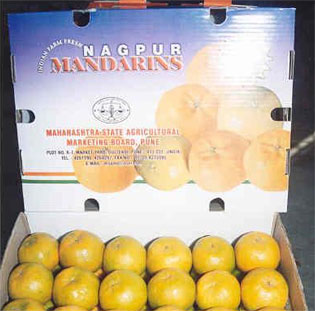 The Nagpur mandarin is a loose Jacket orange and to ensure that it reaches distant markets with least post-harvest losses during shipping, it must be devoid of pre-harvest infection by fungal organisms and skin attachments must be tight for prolonged shelf life. The Nagpur mandarin has unique features easily separable skin and segments from each other, comparatively low seed content and low acids.
An export of mandarins from India is not a common phenomenon. In the history for the first time one trial container of Nagpur Mandarins was sent to UAE in the year 2002, and it reached in very good condition. MSAMB has exported one container of Nagpur mandarins to Holland in the year 2005 and achieved good results. To have export worthy quality, MSAMB has taken initiatives and establishing export oriented infrastructure in mandarin producing belt.
Banana Exports

In spite of the huge production of banana in the state of Maharashtra, the export is negligible. MSAMB is the pioneer of export of banana from Maharashtra state. For the first time One 40" container was exported in the year 2002 to UAE and the results are very encouraging. MSAMB has exported the banana 16 MT in Feb'2005 to Dubai through 40' Refer container from Mahabanana, Jalgaon. But still there is need of improvement in pre harvest-post harvest management practices in banana. For the same MSAMB is working by setting up of export facility centers in the banana growing area. MSAMB has taken initiatives and setting up of export facility centers for Banana at Raver, Dist. Jalgaon and Basmatnagar, Dist. Hingoli which includes mechanical handling system, pre-cooling, cold storage and ripening chamber.

Lemon and Sweet lime Export

MSAMB has exported Lemons and Sweet Lime through mix container to Dubai. Through this trial export we realized that there is a better scope of export of Lemon and Sweetlime in Gulf countries.
Flower Export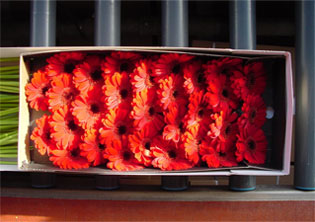 MSAMB is exporting Gerbera and Carnation flowers through 5 air consignments to Singapore. This export is the lighthouse for export of flowers from Maharashtra. There is much more scope for Roses, Gerbera and Carnation flowers from Maharashtra.
International Commodity Specific Promotion Programs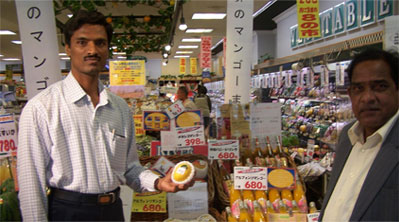 MSAMB always focus on promotion of various agricultural commodities grown in the state, domestically and internationally. MSAMB used to participate in the export promotional activities worldwide. Considering this concept, MSAMB has participated in various international exhibitions which can be listed as under:
Mango Promotion Program, Germany
2. Anuga Foodtech, Germany
3. Mango Promotion Program, London
4. Mango Promotion Program, China
5. Mango Promotion Program, Japan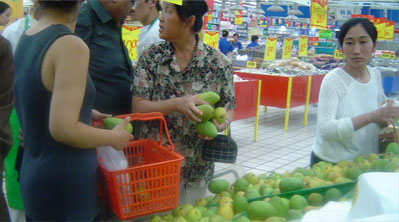 Similarly MSAMB has sent the delegation to various countries to study the modern agricultural production systems, post harvest technologies, potential markets etc. This can be enlisted as under:
1. Visit to The Netherlands (Flower Market)
2. Visit to Australia & New Zealand
3. Visit to Singapore, Malaysia & Hongkong
4. Visit to South Africa